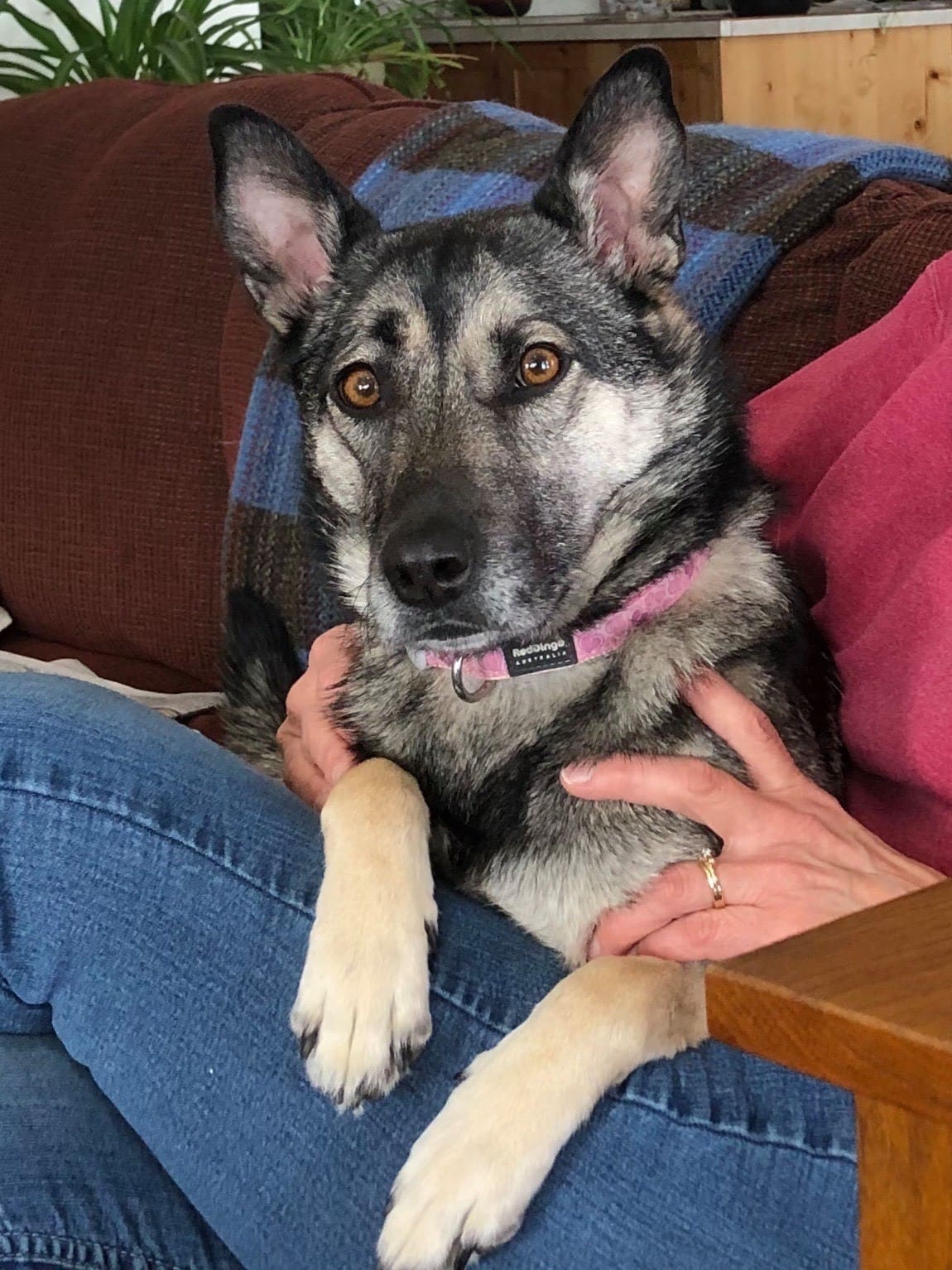 Are you ready for Spring, the season of rebirth and renewal? We sure are here at Crooked Lane Farm! In fact we've already started a bit of renewal in our hearts with the adoption (on Valentine's Day) of our new sweetheart Maxine, pictured above! She is ready and willing to step into the pawprints of our beloved Hank, and be a loving (if not rambunctious) part of all the activities here on the farm.
Springtime makes us think about green and some of the lovely produce we can find in our local markets. But if you're like us, you're already itching to start growing your own fresh and nutritious food. Here are a few things you can grow inside, or start in pots to get a jump on planting season:
Lettuce
Plant varieties that don't need a lot of room, like looseleaf and romaine
Basil
Make sure to put your fragrant seedlings in full sun and water weekly
Chives
These grow nicely on a sunny windowsill, and can be clipped whenever you need s subtle onion flavor
Strawberries
A 3 to 4 inch pot is all you need for one beautiful and delicious strawberry plant.
Micro Greens
A combination of these fast-growing, highly nutritious greens will be ready to harvest in 2 to 4 weeks!
But when will it actually feel like Spring? Well, according to the Farmer's Almanac long-range outlook, wet and chilly weather will likely hang on until April, but that doesn't mean we can't stay warm and cozy with classes, concerts, and other Crooked Lane activities!
Classes, Concerts, & Events
Classes are being added all the time. Check out our Classes page to find something that fits your interest
All Concerts run from 7pm to 9pm, tickets $5.00, 12 and under free! Food Truck and beverage sales, no coolers please.
April 4th 2020 – The Stavig Letters Performance
A dramatic performance of "The Stavig Letters: The Story of a Norwegian Immigrant," will be performed at Crooked Lane Farm on April 4th from 7pm to 9pm. A Bread and Soup Dinner is also available prior to the performance. Click here for tickets to either or both.
Jane and John Rasmussen and Curtis Dahl, all of Sisseton, SD, perform "The Stavig Letters" readers theater. Jane is the great granddaughter of Lars Stavig. The Stavig Letters have gained recognition through an award-winning documentary produced by South Dakota Public Broadcasting Corporation (2011) and the book "Dear Unforgettable Brother" published by the South Dakota State Historical Society Press (2013). The reader's theater has been performed 75 times for audiences throughout the upper Midwest and in Scandinavia.
For more information about the Stavig Letters and the Stavig House Museum in Sisseton, SD visit www.sissetonmuseums.org
August 8th 2020 – Women's Suffrage Centennial Festival
In coordination with the North Dakota Women's Suffrage Centennial Committee, Crooked Lane Farm will host a day-long, non-partisan Women's Suffrage Centennial Festival August 8th 2020.
Mark your calendars now for the event which will include Booths representing women's history and interests; Lectures, Discussions, Workshops, on the history of the Suffrage Movement as well as women's issues; Live regional music and artists; Crafts classes; Food truck(s); and beer & wine sales.  If you are interested in presenting, leading, performing, or providing any of the above, please contact Mary Jo!
As always, remember to See The Possibilities!