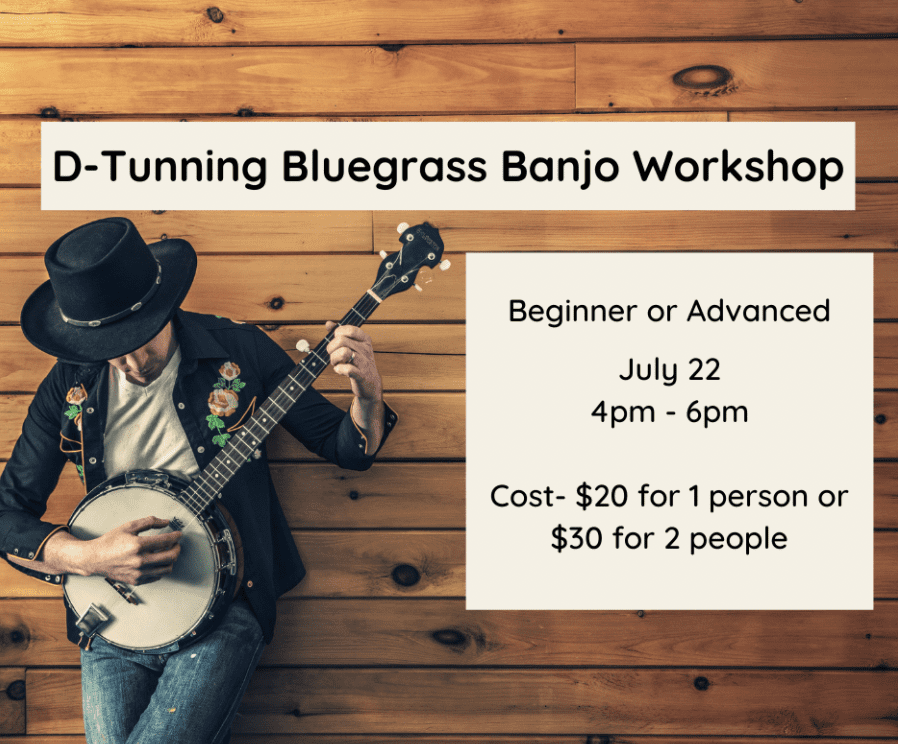 This workshop begins with the rationale for changing your banjo from standard (G) tuning. Then the resulting change of the root note from the third string in G-tuning to the fourth string in D-tuning will be clarified and participants will practice moving standard G-tuning phrases (licks) into D-tuning. Then the group will begin learning banjo arrangements of the following D-tuning songs:
Reuben's Train (Earl Scruggs)
Red-eyed Bennyhen (Randy Lucas)
Home Sweet Home (Bill Emerson)
Rockwood Deer Chase (Don Stover)
Coal Creek March (Pete Steele)
Bluegrass legend Earl Scruggs recalled working out his three-finger right hand picking style at age ten. He was at home in his room after a quarrel with his brother. He was idly playing a song called "Reuben's Train" and suddenly realized that he was playing with three fingers, not his regular two. "That excited me to no end," he later recalled, and said he ran through the house repeatedly yelling "I've got it." Earl's "Reuben's Train" utilized open D-tuning.
Prerequisites: It will be helpful for participants to bring a five-string banjo, to know at least one banjo G-tuning number, to have and know how to use an electronic instrument tuner, and to understand that the root note of a musical scale is the note that the scale is named after.
The basic workshop will be for one hour with an additional hour available following for those who wish to stay after and work on the material.
Basic arrangements for the numbers will be provided in tablature (paper copy with access to electronic copy). Sound recording snippets (slow and fast) will also be shared.
Register on Eventbrite
or
Call:  701-261-2660